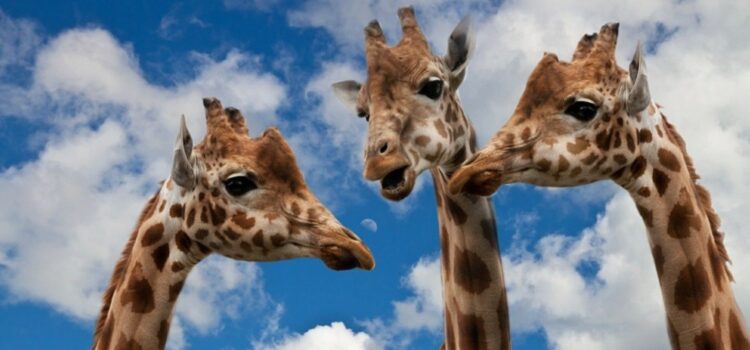 Not long ago the global amazing volunteer team announced World IA Day 2021 theme! So, next year, on February 27, information architecture shapers will talk about Curiosity. What does curiosity have to do with information architecture? Well, rather than telling you, please watch Cassini Nazir's inspiring keynote about "Architecting Exformation" presented at IAC20 conference.
Cassini Nazir will open WIAD21 with one special keynote on curiosity! Nazir is a design educator at the University of North Texas. He previously taught interaction design at UT Dallas where he was also founding director of the ATEC Usability Lab and Director of Design for the ArtSciLab. The latter is a research lab exploring the intersections of the arts, sciences, and technology.
#WIAD2021 – A digital-first World IA Day
In previous years, World IA Day events followed a decentralized grassroots model. For WIAD21, this model will be adjusted in order to provide some global and/or regional coordination. This change is needed more than ever before as WIAD21 will be a digital-first event.
#Curiosty – such a generous and intriguing theme! We cannot wait to see the stories and business cases they will share. Los Angeles, Boston, Barcelona, Sofia, Moscow, Zurich, Manila and New Delhi are just some of the 19 participating locations for #WIAD21.
Every year a global theme is chosen to give all the participating locations a direction on information architecture to keep their events aligned with the mission and vision for World IA Day.
What happened so far at #WIAD in Romania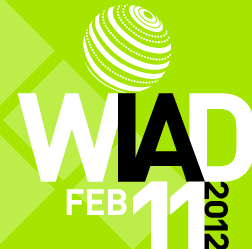 WIAD2012 main theme was "Designing structures for understanding". Bucharest was one of the first 24 cities in the world to join the World Information Architecture Day event. We planned to have 30 people at #WIAD12 Bucharest, yet we ended up with 60! It was such an amazing start!
2013 Exploring and expanding the ontologies of information architecture — this is the year the audience simply overwhelmed Grapefruit team for awesome UX exercise to improve the transport eCommerce system for the Romanian Railway Carrier. Read "Murder on the IA Express" case study on the agency website.
Yannis Kapsoulakis (Cosmote, Market Development Senior Manager) told a premiere content story on how the client managed the content. It was the first time ever in Romania when such a business case was presented by both Client and Agency (Grapefruit).
2014 Making the World a Better Place Through Information Architecture — Here's a brief overview of what happened at WIAD 2014 Bucharest; once again, we had a super cool case study on how you can digitize paper forms to improve User Experience. Read D200 – How to file taxes without losing your soul case study. This working financial statement was available for anyone who needed it to use it. The unexpected outcome of D200 – we had many accounts asking if we can do the same thing for other official documents! 🙂
Worth mentioning Lucian Georgescu, Managing Partner @ GAV Agency and one of the founders of the advertising industry in Romania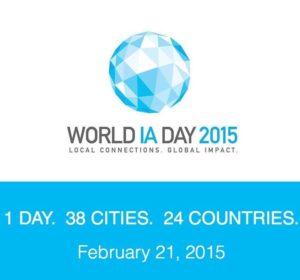 WIAD2015's theme was "Architecting Happiness" and for the first time was organized by R/GA Bucharest and MakeSense. WIAD 2015 Bucharest brought top international and local speakers and over 200 people. It's the highest turnout so far at any #WIAD event in Romania.
There were some great keynotes from R/GA London, MakeSense (Multiple Personality Brands), Fredo & Pidjin and Grapefruit's (From Green Cosmote to Magenta Telekom). Yet, Dumitru-Dorin Prunariu, Romania's first astronaut and former President of the Association of Space Explorers, inspirational keynote made the headlines, so to speak!
2016 — Information Everywhere, Architects Everywhere 
WIAD 2017 moved for the first time from Bucharest to Iași. The theme – "Information Strategy & Structure" theme. Continuing the tradition of the previous years, Grapefruit identified another missed market opportunity. Consequently, the introduced participants another UX project called Cinema City App.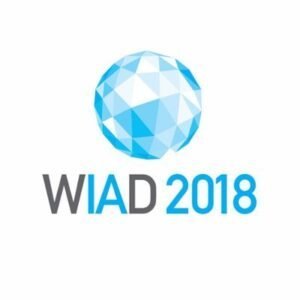 WIAD 2018 with its theme "Information Architecture for Good" returned to Bucharest once again. In response to the market trends, the keynotes tackled highly interesting topics such as chatbots, Artificial Intelligence and advanced analytics. Just as well, it approached other subjects, namely storytelling and outside-the-box thinking.
WIAD2019 meant taking back the event to Iași for the second time. To summarize the keynotes on what "Design for Difference" theme actually means, we'll quote Alecsandru Grigoriu, Lead UX Designer la Grapefruit.
"Differences of ability and disability. Differences of access to information and technology. Differences in language and culture. Age, sex or identity differences. Differences in expertise. As creators of informational architecture, us, the designers, need to think at the consequences and the impact of the decisions taken by us have and will have over the rest of the humanity. We must reflect each time when we take important decisions, but also to base ourselves on a deep research."
WIAD2020 theme was The IA Element and it was showcased in 61 Cities, 26 Countries, 5 Continents. To quote the organizers' promise:
In this year of celebration we will showcase where we have come from, how IA has made a difference in our lives and way of accessing knowledge. We will show where we are pushing the boundaries of today, and we will bring the spotlight to the future of this ever important discipline.
Until the next piece of news on WIAD 2021, we encourage you to watch some of the past talks shared by the passionate community of information architects across the world.
World IA Day 2021 Is All about Curiosity