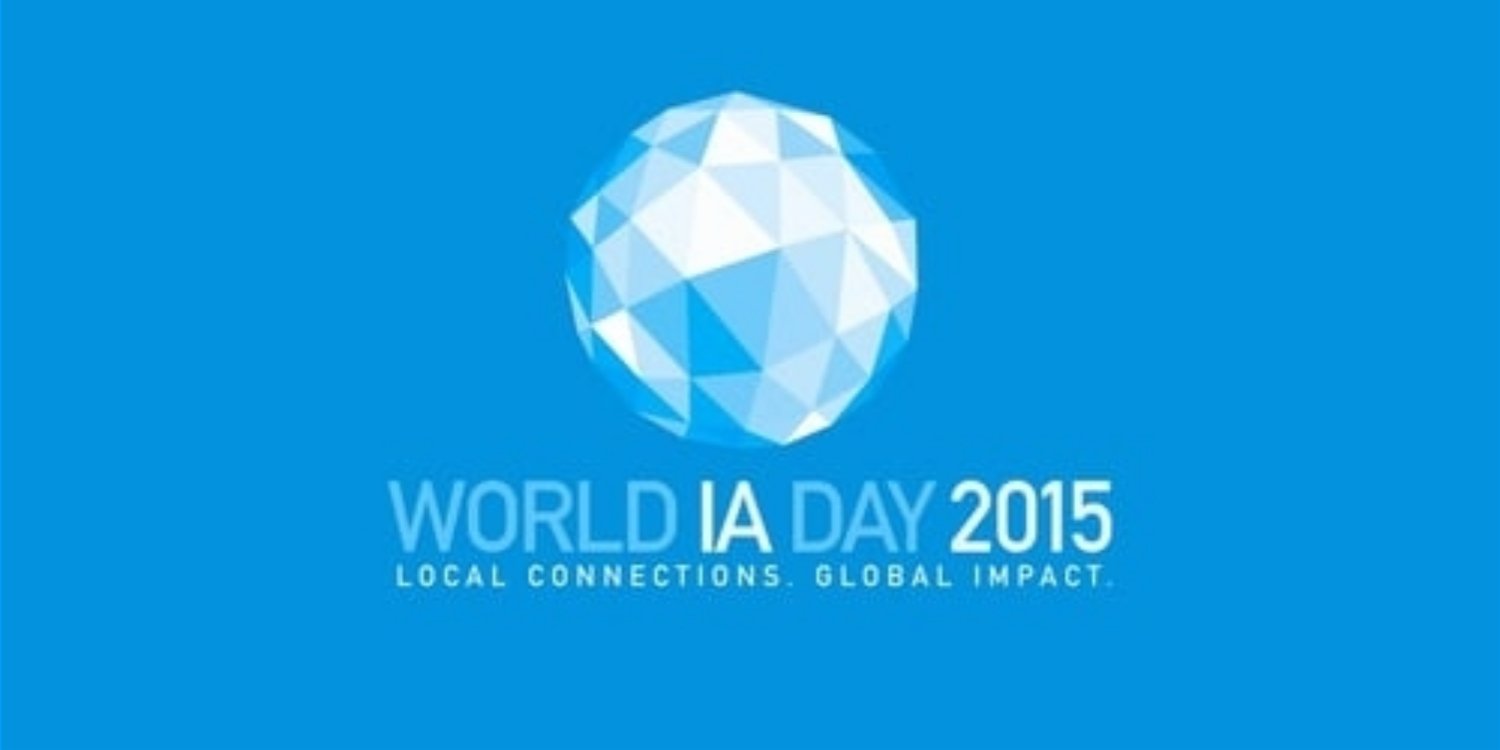 World Information Architecture Day reached its 4th edition in Romania. Driven by the desire to empower the community to shape the practice of information architecture, R/GA Bucharest and MakeSense join their forces to make WIAD 2015 happen. All those people passionate about information architecture, user experience and digital content gather on February 21st at Copper's Pub.  For the first time ever, WIAD Bucharest will have two amazing and award-winning speakers from R/GA London. 

Architecting Happiness
As you may already know, each year World IA Day has a special theme for the event. This year, the central theme is "Architecting Happiness" and refers to the way a well made informational architecture can increase the happiness degree of the online user, following the interaction with mobile websites and apps.
Therefore, on February 21, we shall try to find answers to questions we believe to be critical to the future of how we practice information architecture:
How can information affect happiness?

How can we best architect structures for information that promote happiness?
What work are organizations doing to bridge the gaps we face as we transition from a primarily analogue to a primarily digital way of life?
We shall do this together with the help of some awesome international and local speakers. Below you will find a brief presentation of the event, but you can also keep an eye on World IA Day website or WIAD2015 Bucharest Facebook page.
Joining WIAD 2015 Bucharest
World IA Day Bucharest is an invitation-based only event. While the number of requests is very high, there are only 150 seats available. Therefore, if you have compelling reasons for attending this event, send an email to the organizers at  [email protected]  Our team will get back to you with an answer as soon as possible. Thank you!
Registration starts at 9.30 AM! I know it's early for a Saturday, but we'll have a chance to catch up over coffee and croissant until 10.30 AM when the first presentation begins. Lunch will be served around 1.00-2.00 PM and sweats around 4-4.30 PM. If you feel like having a beer, whiskey or cocktail,  there are plenty of choices, but it's all on you! The conference will end around 6-6.30 PM with a networking session.
Goodies for those passionate about IA
Our local and global sponsors made sure all participants coming at WIAD 2015 Bucharest we'll go home with some really nice goodies.
Special Guest @ WIAD2015 Bucharest
Dumitru Prunariu – On what means to pursue your own happiness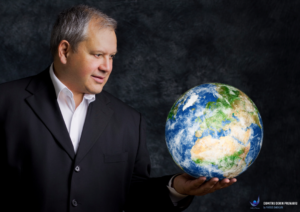 What better way to start a day about happiness, if not with an inspirational true story shared with us by Mr Dumitru-Dorin Prunariu, Romania's first astronaut and former President of the Association of Space Explorers.
His life story is nothing but a strong proof that dreams, no matter how daring, can become a reality. But, there are more awesome speakers presenting at World IA Day 2015 Bucharest.
Follow Dumitru Prunariu on Facebook!
WIAD 2015 Bucharest EVENT AGENDA
We believe 2015 World IA Day is going to be the most interesting edition so far in Bucharest. Here are our speakers' list and the case studies they will present to the audience.
Designing Users' Happiness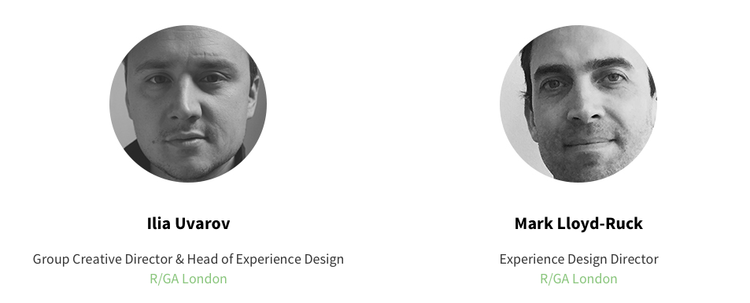 Ilia Uvarov (Creative Director) & Mark Lloyd-Ruck (Experience Design Director) from @ R/GA London have award-winning stories to share. This time they will talk about the process and secrets of how R/GA's approach of Experience Design. This is the discipline that employs a 360 approach to how people experience brands and live with their products and services. And, it is put in practice for well-known brands such as O2, Beats, Turkcell and many others.
From Green to Magenta

My former colleagues from Grapefruit – Alecsandru Grigoriu (Design Lead) & Ciprian Boiciuc (UX Designer) have a unique case study to present. You think you know a story, but you only know how it ends. To get to the heart of the story, you have to go back to the beginning. (King Henry VIII, The Tudors TV Series) – that's a perfect motto for Telekom case study Grapefruit team will share with you for the first time ever. It's the whole story of a project developed in almost two years, involved dozens of people and thousands of documentation pages. Discover From Green to Magenta story
Carrefour Online – the interface with a new breed of consumers

Stefan Iarca (Country Head Romania, Possible) shares the stories and learnings behind the design of the user interface of Carrefour Online. One of the most active e-commerce players in Romania, Carrefour online shop had its share of steps forward and backwards.
Happiness with Fredo & Pid'Jin

We are delighted to have Eugen Erhan & Tudor Muscalu as speakers at WIAD 2015 event. They are the creators of Fredo & PidJin, the Webcomic that tells the amusing and sometimes bizarre stories of two pigeons on a mission to destroy to world. Their stories have been shared by Washington Post, Mashable, TheNextWeb, Gizmodo and others. Mike Reiss (co-creator The Simpsons), Vince Gilligan (Breaking Bad), Zach Weinersmith (SMBC), Matt Inman (The Oatmeal) are just some of the millions of fans following Fredo & Pid'Jin's adventures. Read Humour & Happiness Story @ WIAD
A Tiny Bit of Happiness in Healthcare

Patient happiness (on the long and the short term) is the goal of medical care. May this be a pleasant medical visit or a successful treatment, sometimes to solve big problems we have to look at the tiny things that get lost in such a complex architecture. A case study on the main Romanian medical networks which try to find where the tiny bits of happiness are getting lost too easy.
How Multiple Personality Brands Deal with Content.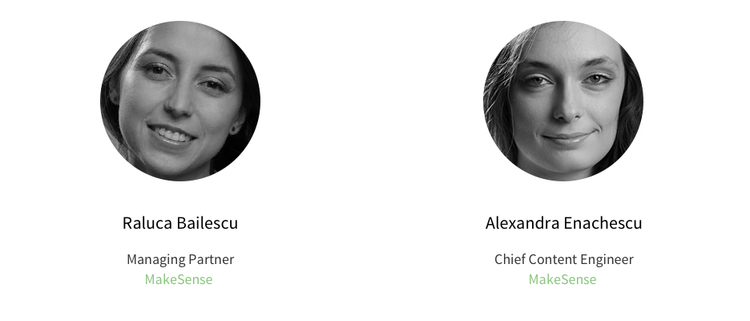 Raluca Bailescu (Managing Partner, MakeSense) and Alexandra Enachescu (Content Strategist) know very well that content takes different shapes and sizes. Therefore, they help all sorts of brands to create content for their channels considering the specific contexts. On February 21st at WIAD 2015, they will share some really interesting insights about six brands, their multiple personalities and content challenges they face. Click here to discover the multiple personality brands are!
Andra Zaharia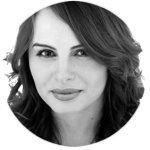 Last, but not least important! Special thanks need to be said to Andra Zaharia, World IA Day 2015 Bucharest's presenter. Digital communications & PR lady turned tech community wiz, Andra has been involved with startups & tech companies/ projects for a few years now. She one of the great supporters of World Information Architecture Day since its first edition, WIAD 2012. Let's keep in touch!
Follow WIAD2015 Bucharest news on Twitter and Facebook … and if you would like to spread the word about the event, feel free to use #WIAD,  #IA, #IAI, @WorldIADay, @WIADbucharest, @IAI. Thanks!
About IAI

WIAD is an initiative of Information Architecture Institute (SUA) and takes place simultaneously in 38 cities from 24 countries across the world. This year, the central theme is "Architecting Happiness" and refers to the way a well made informational architecture can increase the happiness degree of the online user, following the interaction with mobile websites and apps.
Later update: WIAD2015 Bucharest stories
World IA Day 2015 was a great success! If WIAD 2012 ended up with 60 participants, this year we had all sorts of records. 200 curios participants from agencies, clients and students. Not to mention, 13 speakers, 7 presentations and very engaging open discussion. If you want to find out more about the things we learned at World IA Day 2015 in Bucharest, you can read the following stories:
Hopefully, I find the time to tell you more about the case studies presented at the event, so stay tuned.
Join World IA Day 2015 @ Bucharest