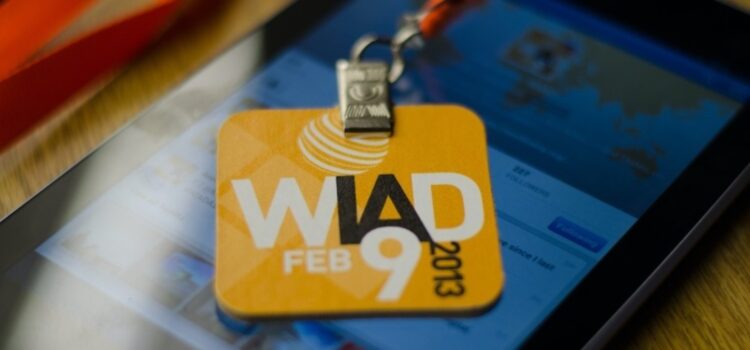 The first edition of World IA Day in Bucharest exceeded our expectations, so WIAD2013 had to be even better! And for many reasons it really was!
Located in of the trendiest location in downtown Bucharest, Antipa Café, the event brought together over 90 attendees excited to discover real-life stories and examples of information architecture, UX and content projects. The global theme of WIAD2013 was "Exploring and expanding the ontologies of information architecture".
WIAD2013 Event Agenda
Skin & Bones: The Best User Experiences Combine Design and IA Meaningfully
Eric Jensen (Senior Experience Design Manager, Adobe) — talked about the importance of User Experience and clear process; there were a lot of examples of "how to do it right" from Adobe applications
Information Architecture Optimization Based on Eye-Tracking Studies
Alexandru Zodieru (Cult Market Research) — introduced the audience some of the first eye-tracking studies performed in Romania and showed who the research learning were implemented later on in the UX redesign process.
Information Architecture Challenges for the Client
Yannis Kapsoulakis (Cosmote, Market Development Senior Manager) — he told a premiere content story on how the client managed the content. It was the first time ever in Romania when such a business case was presented by both Client and Agency (Grapefruit).
Murder in the IA Express
Alecsandru Grigoriu și Alexandru Cahniță (UX Designers @ Grapefruit) — the audience simply overwhelmed Grapefruit team for awesome UX exercise to improve the transport eCommerce system for the Romanian Railway Carrier. Read "Murder on the IA Express" case study on the agency website.
The Day Lorem Ipsum Became Illegal

Marius Ursache (Founder & Product Manager, Grapefruit) — talked about the importance of texts and great copywriting in user interface design. He also argued on why designers should know how to write! 🙂
WIAD 2013 Bucharest