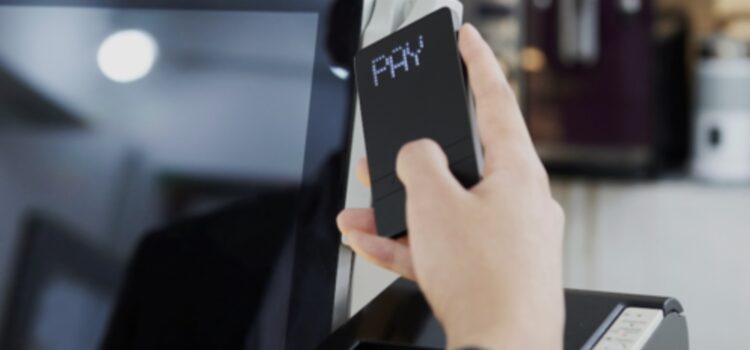 We all love easy payments, right? And why wouldn't we? Yet, we cannot help worrying about the safety of our payments. According to different reports, the answer is yes. It seems crooks can take money from your card as you're walking down the street or wait in the line to grab your coffee by using card reading equipment. They are able to swipe your money even when contactless cards are in bags and jacket pockets. They can also steal information that they can then use to steal your identity. A Daily Mail investigation claims such equipment needed is available for as little as £30 online.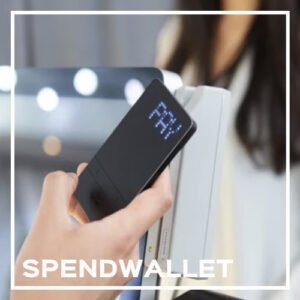 Spendwallet
Presented as the thinnest electronic wallet that consolidates all your cards, Spendwallet also claims to be the world's most secure wallet. With a self-developed Magnetic Flux Emulation (MFE) technology, Spendwallet allows you to tap to pay on regular card swiping terminal as well as NFC terminal. The backside pocket is for your ID, cash, or anything that cannot be stored digitally on the device.
Big plus – Spend mobile application (iOS & Android) manages credit cards, saves barcodes & coupons, and allows you to see expenditure analysis on your smartphone;
Proximity Alert – When lost, automatic lock & self-destruction of data
Security – Protect your card data with passcode or fingerprint
Bank Level Encryption – 256 bit encryption for all your personal data
Battery – up to 4 weeks of battery life
Announced launch date (shipment) –  April 2017
How does Spendwallet work at the gas station or ATM where you must slide a card in? Unfortunately, Spendwallet does not support payments at a gas station or ATM. This is why we placed a backside card slot on Spendwallet for you to carry an ATM card or an emergency card.
Contactless Safe Payments with Spendwallet