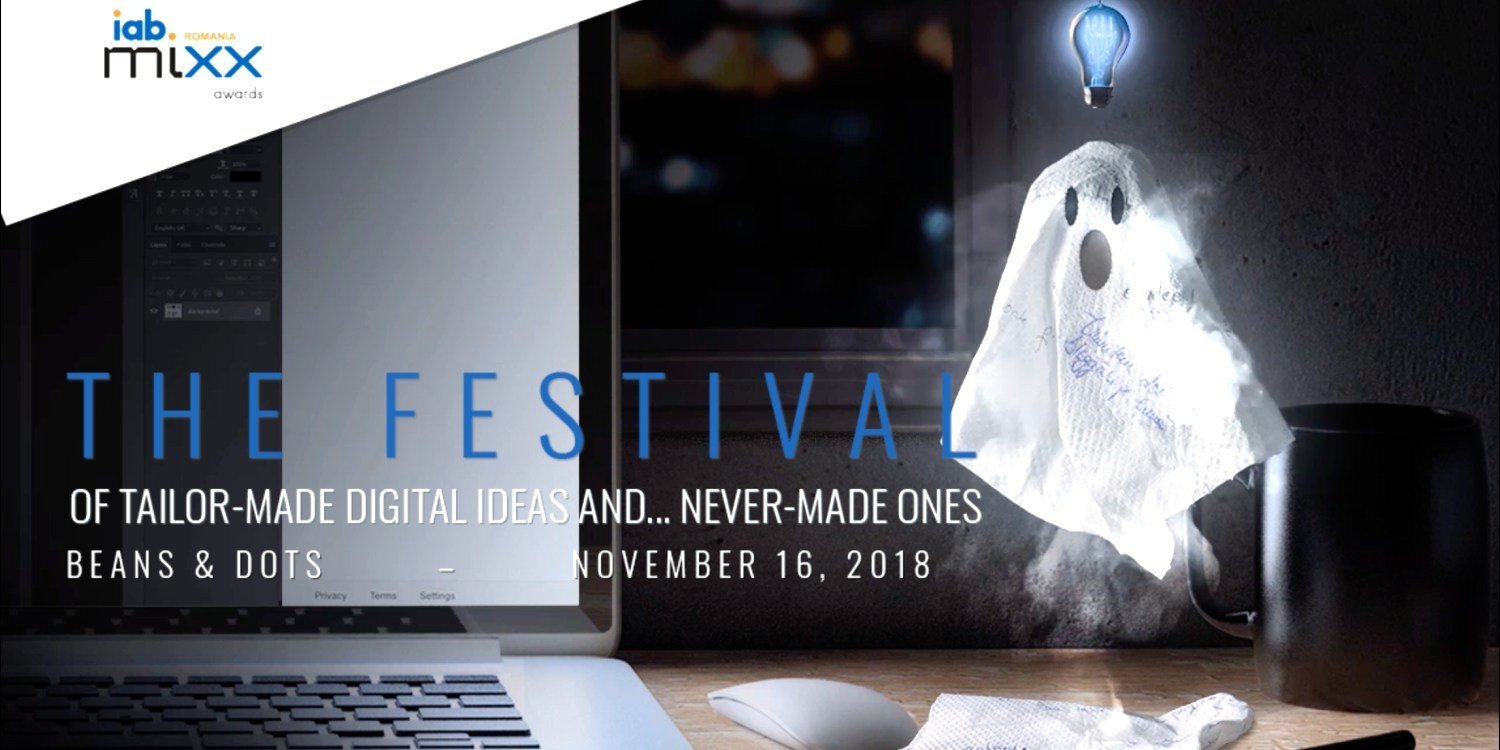 IAB MIXX Awards, the only International Competition for Digital and Interactive Marketing in Romania, recently announced the shortlisted campaigns. The clock is ticking and tomorrow will see the big winners!
Awarding "The Never Made Campaigns"
This is the year my friend, Gabriel Patru, IAB Romania President & Strategy Wavemaker, convinced me not just to be part of the Jury, but also to announce the Best Interactive Experience Award. I am happy he did it because I saw some really good digital campaigns.
Only those in the creative industry know how painful it is to see good ideas go wasted. So, I was very happy to see that his year at IAB MIXX Awards will celebrate the never-made campaigns.
Kudos to V8 Interactive, the agency that takes care of IAB Mixx Awards' communication. They are responsible for coming up with the idea of having this special award! I cannot wait to see some of these ideas at the Awarding Gala tomorrow night! 🙂
For more details, please visit www.mixxawards.ro
Later update: 
IAB Mixx Awards 2018 Winners!
For the full list of IAB Mixx Awards 2018 winners, please visit IAB Romania website. Lots of pictures you can find on IAB Romania facebook page.
Special congrats for Cronicari Digitali campaign, winner of Best Digital PR Campaign (Agency: Zaga Brand; Client: Institutul National al Patrimoniului). It is amazing what true passion and desire to make a difference can do! The digital storytelling platform promoting the Romanian cultural patrimony by getting involved X, Y and Z generations got the attention of over 1 million Romanians in less than a year.
IAB Romania – The Romanian marketing and online advertising association. Founded in 2006, IAB Romania brings together advertising agencies, media agencies, local and international publishers and many other companies delivering various services for the online advertising industry.  Besides organizing IAB Mixx Awards gala, IAB Romania also conducts various industry researches, sets the standards for online advertising and gets involved in different digital local and international events.