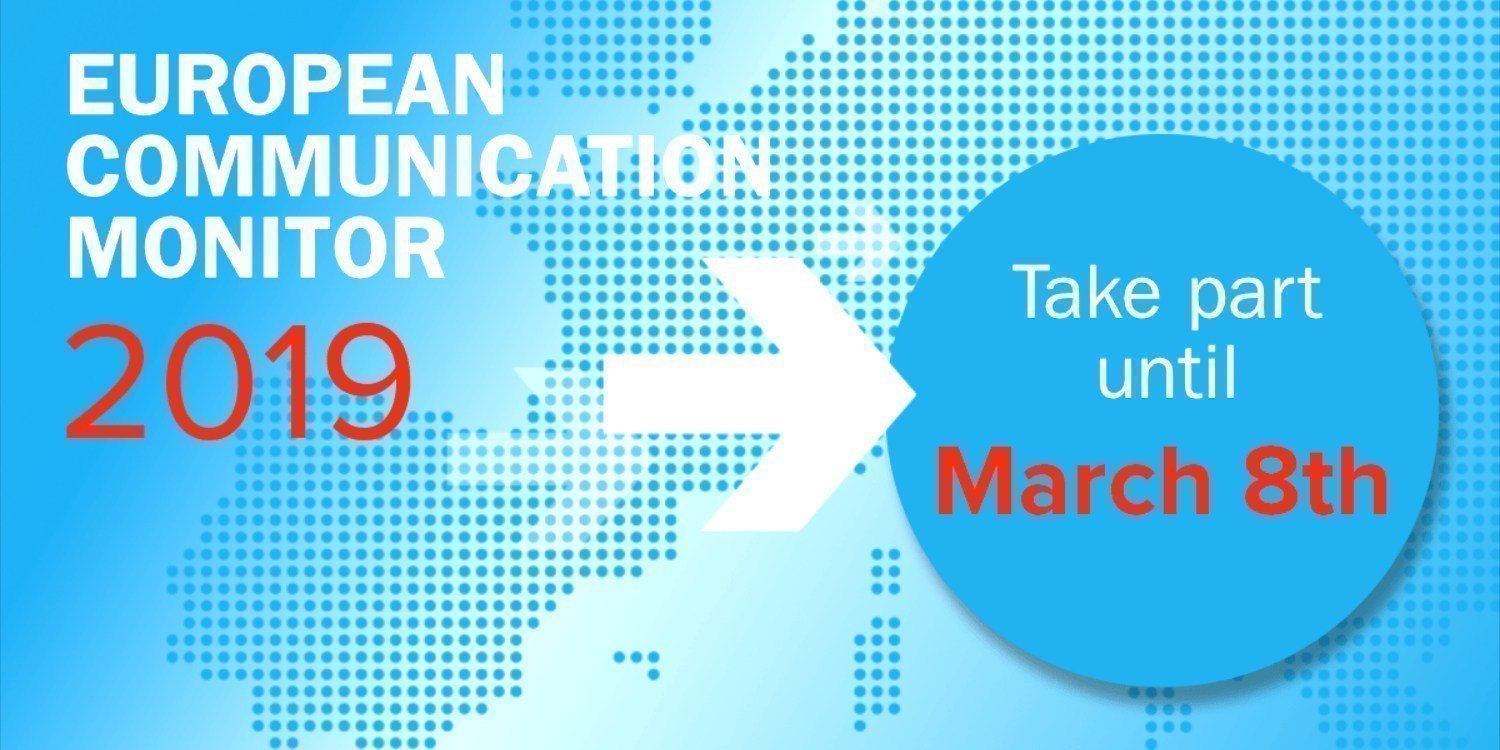 This is a quick reminder for all communication professionals across Europe to participate in The European Communication Monitor 2019 survey, which is available at
www.communicationmonitor.net
 until March 8th. Besides the great knowledge win you get, every participant will receive a full report of the results and be entered in a prize draw for 5 Kindle Paperwhite E-Readers.
If you wonder why would you take the time to respond to this survey, here are a few possible answers.  With more than 21,000 participants from over 40 countries to date, the annual European Communication Monitor is the largest empirical survey in communication management and public relations worldwide. You can get a broader perspective on hot topics such as trust and authenticity in public relations, how Artificial Intelligence impacts communication, as well as new forms of content creation and distribution. The European Communication Monitor, now in its 13th year, will also identify the characteristics of excellent communication departments and explore commonalities and differences across Europe. Country-to-country comparisons and benchmarks of different types of organisations (private and joint-stock companies, non-profit, governmental, agencies, etc.) will make the results relevant for everybody in the field.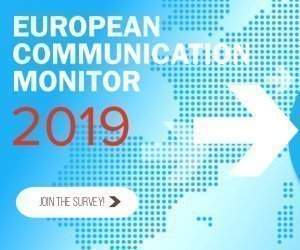 European Communication Monitor 2019
European Communication Monitor is an annual poll on the status and future of strategic communication conducted by the European Public Relations Education and Research Association (EUPRERA).
The European Communication Monitor is led by professors from renowned universities within the framework of the European Public Relations Education and Research Association (EUPRERA) together with the European Association of Communication Directors (EACD), supported by PRIME Research – A Cision company, and Fink & Fuchs.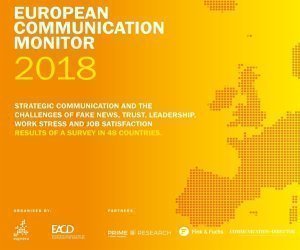 In case you are still not convinced, have a look at the European Communication Monitor 2018 (ECM 2018) report which explored besides key trends such as fake news, communications' contributions to organisational success as well as the work environment for communication professionals in Europe. Just as well, it looked at work engagement and stress, job satisfaction and its drivers, the status of leadership in communication units.
The European Communication Monitor 2018 conclusions were based on almost 3,100 communication professionals in 48 countries. Detailed analyses were available for 22 countries and different types of organisations (companies, non-profits, governmental, agencies). You can
download 2018 report here
.
European Communication Summit 2019
Results of ECM 2019 the will be presented at the European Communications Summit in Berlin at the end of May 2019 and at conferences worldwide thereafter.
The four tracks of the summit will discuss new approaches to stakeholder engagement, evolving communication strategies, instruments and channels, tech trends of the future and strategies to lead and manage your communication department digitally and effectively. The European Communications Summit event brings together cross-industry leaders and communications experts to discuss the transformation of community and communications across Europe. More than 400 communication experts meet at the event to talk about different areas of change and challenges that communicators are facing.
Last Call for Participants — European Communication Monitor 2019