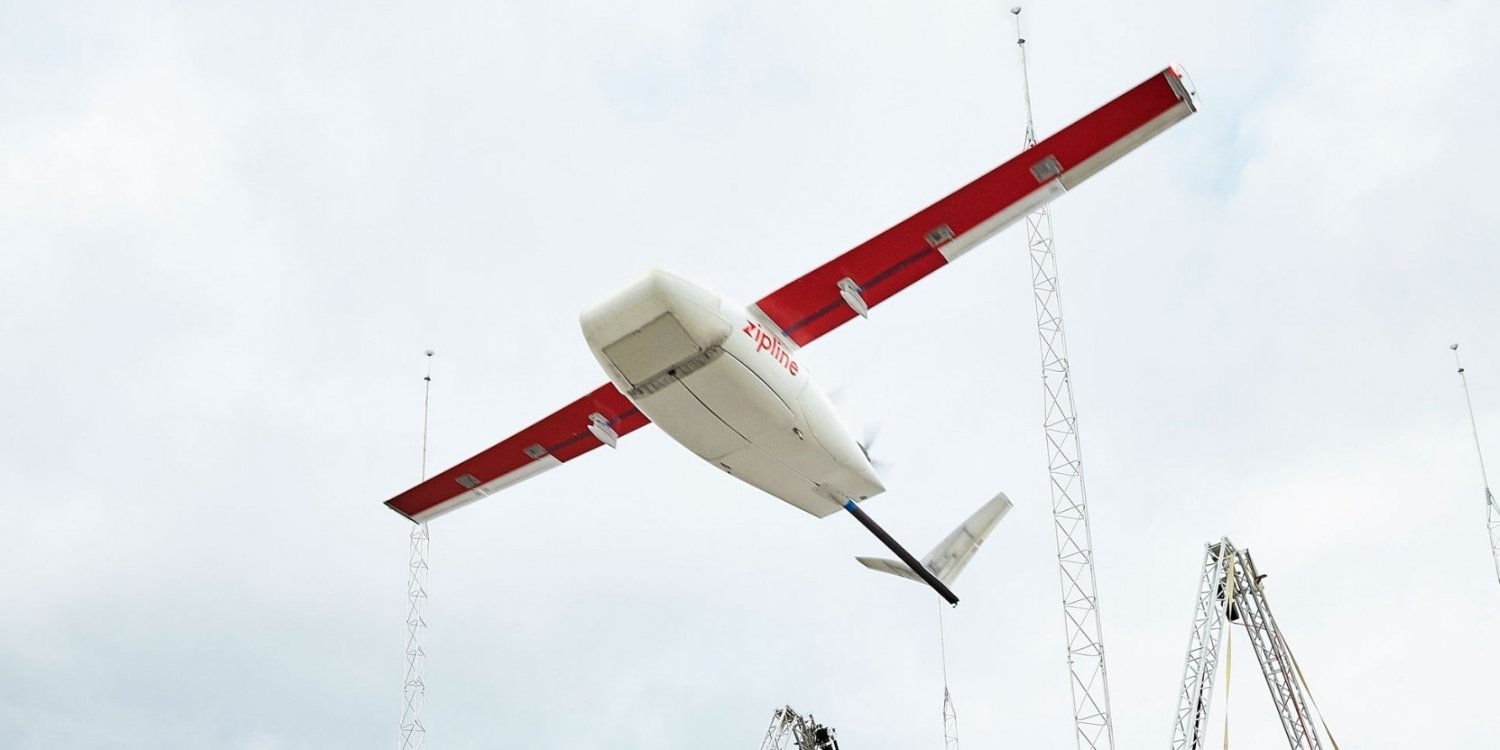 The world's fastest delivery drone takes off within America! Californian startup Zipline unveiled a new, fixed-wing machine that it says is the world's fastest commercial delivery drone. The top speed is almost 80 mph. This drone launch happens just as America is about to loosen restrictions on drone testing.
The world's fastest delivery drone
The world's swiftest commercial delivery drone reaches a top speed of 128 kilometres an hour (80 miles per hour). Zipline is hoping its new fixed-wing aerial robot, which is both speedier and easier to maintain than its predecessor, will help it grow to expand the business in the US market.
Yet things are not going to be that easy as there's competition. Big tech firms like Amazon and Alphabet have run delivery drone pilots abroad and will jump at the chance to do more in the US, too. Amazon has already tested its Prime Air drone delivery service for years in the UK and elsewhere.  Project Wing, part of Alphabet's secretive X lab, which is using its drones to deliver pharmaceuticals and burritos in a pilot project in Australia.
All players in the drone business are counting on the US market, where regulators are getting ready to authorize more extensive experimentation with delivery drones.
Lifesaving Deliveries by Drone
This fastest drone is developed by Zipline based on its experience of using drones to deliver medical supplies in Rwanda. Back there the company created a national drone delivery system to ship blood and drugs to remote medical centres. Its aircraft have flown 186,000 miles. Zipline drones have already flown some 300,000 kilometres in over 4,000 flights since its service started in October 2016. The company has also launched a similar operation in Tanzania.
The World's Fastest Delivery Drone Takes Off