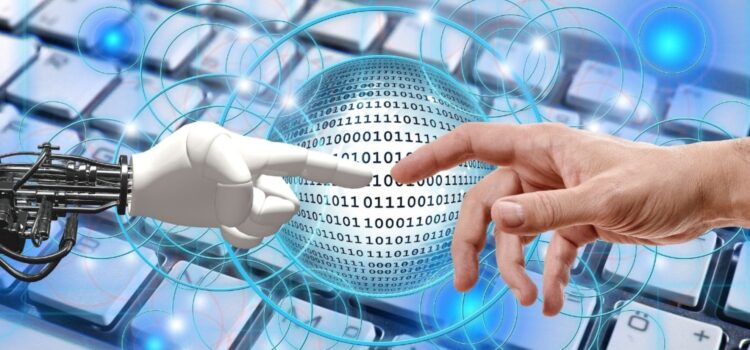 Weighing only 6 kg, Panasonic's new wearable robot is designed to help warehouse, farming and construction workers lift heavy objects up to 15 kg. The exoskeleton is designed to reduce back strain for individuals working in farming, construction, or delivery.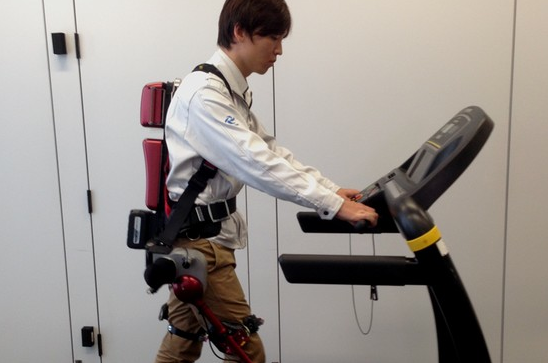 The suit weighs only 13 pounds but can carry up to 33 pounds. With a battery life of 8 hours and a price tag slightly over eight thousand dollars, this exoskeleton may actually be an affordable purchase for certain companies. Some even call it the world's first affordable powered exoskeleton.
Panasonic says will start selling its carbon-fibre exoskeleton in September 2015. The Osaka-based company also plans to offer leasing for around 50,000 yen a month. Panasonic hopes to sell as many as 1,000 suits a year. The company also plans to launch its second-generation exoskeleton in 2020. This improved version will allow workers to carry 176 pounds. The device is developed by Activelink, a start-up launched by Panasonic in 2003.
Panasonic Exoskeleton's Competitors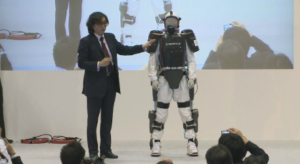 HAL
In October 2012,  during Japan Robot Week event, Professor Yoshiyuki Sankai presented a modified The Hybrid Assistive Limb (HAL) exoskeleton, developed by the University of Tsukuba spin-off Cyberdyne.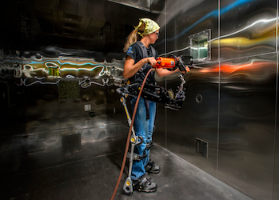 FORTIS
Two years later, American company Lockheed Martin announced FORTIS™, a next-generation, unpowered, lightweight exoskeletons enhancing user strength and endurance. CNN Money also named the FORTIS™ exoskeleton one of its 36 coolest gadgets of 2014.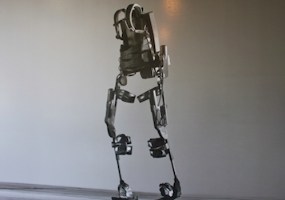 EKSO
In July 2015, Ekso Bionics publicly communicated that The Ekso Works will hit the market in 2016. The company believes that in a few years, such suits will be commonplace as other large tools that major construction firms would bring to a job site.
Panasonic Exoskeleton to Be Launched in September 2015