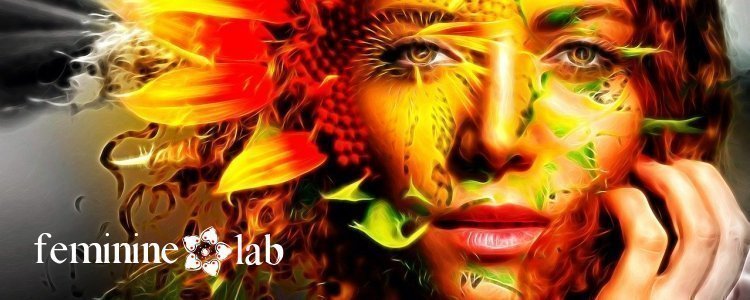 FEMININE LAB is what we call a breaking record project born overnight and launched in exactly 1 month and on a very tight budget! We started in April 2020, a tough time for everyone, as we are sure you know … and launched it on May 20. Yet, what made this project possible was our client commitment to make a dream come true and listened to what we had to say in terms of overall strategy.  
We are delighted to have made a dream come true, an empowerment for all Romanian ladies.  Chapeau to the amazing founding ladies at Feminine Lab — Oana Silvia Filip, Georgiana Dragomir, Andra Gavrila, Oana Caplan and Ana Maria Bogdan.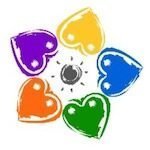 Feminine Lab calls itself a lab for the soul where women are guided to rediscover themselves and heal their feminine aspects.  It is a community where women are helped and empowered to live in harmony, to give and to receive, while  manifesting their Authentic Self. 
The Project & Deliverables
As in the case with any digital project, we met the client and did the brief together so we can speed up the process. 
Branding and visual identity
Website (

Information Architecture, UX design)

Technical platform solution 

 
Content strategy and production
Search Engine Optimization 
Social Media presence (Facebook, Instagram, LinkedIn)
Newsletter (platform, template development and management)
Website and Social Media traffic monitoring tools
GDPR compliant

With the support and dedication of our designer and business partner, Mihaela Stănică, we proposed our client a visual identity solution that reflected Feminine Lab's five core values as well as the brand's key attributes (playful, joyous, colorful). 
The Flower Heart Mandala represents in a subtle way Feminine Lab's five core values as well as the natural elements they are associate with. Namely, each hand-drawn heart color stands for:
purple — authenticity and the ether element

yellow

—

 

creativity and the air element
blue

—

 perseverance and water element
green

— compassion and earth element

orange

—

transformation and the fire element
The style of all visual elements had to relate to freedom , movement, flexibility, so we went for watercolor drawings and paint brush elements. This choice allowed us a great degree of flexibility when it came to creating content for social media channels. You can see for yourself on Feminine Lab Instagram account page. 
In addition, it gave the client many option in using cost-free design elements and for a start-up NGO that's really great.  

UX Design & Information — simple and stylish design, easy to customize and maintain layout.  User-friendly navigation and information architecture. Clear call to action buttons and link names. Easy to find contact page. 
The homepage prioritizes the messages Feminine Lab desired to transmit (who they are, values and main activities) as well as the latest articles published by the community members.  Basically, the homepage offers multiple doors page inviting users to check all major areas of the website
Platform — Wordpress & Flash Pro template from Theme Grill … a choice for reasons of content-fit structure, delivery speed, ease of use, consistent theme updates and mobile responsiveness.  MailChimp was the obvious email marketing solution. 
Web hosting & maintenance services —the client chose Buckminster, a technology business partner we work with able to take care of everything no woman wants to deal with 🙂 … "the tech stuff". Of course, there were plenty of choices, yet our supplier had to be great at simply explaining the complicated stuff, fast in responding to new requests and always reliable
Content Strategy & Development
For Feminine Lab team we created a minimalist Content Strategy which included deliverables such as editorial policy, editorial calendar. We also provided a basic guidelines for SEO-friendly content writing style guide with clear examples.  
All pages have been optimized for search engines based on a previously defined keywords lists. 
For Feminine Lab Instagram account we created several templates easy to update and use by non-technical people. Fotor.com gave us and the client the freedom to fast deliver various templates not just for social media channels, but also other types of marketing materials (standard-size banners, invitations, wallpapers etc).  
To see the results, have a look at the gallery or check online Feminine Lab social media accounts. 
"As a client, I believe that launching the website and the appearance on social media of the Feminine Lab concept in less than 30 days was the fastest performance of its kind in my entire professional experience of over 24 years, both in the environment of multinational corporations as well as entrepreneurial companies. This success would not have been possible without the major contribution of Ana Maria Bogdan. She brought to the project a deep understanding, attention to detail and nuances of requirements, the ability to accommodate all requests of the 5 co-founding members, doubled by the ability to constructively guide the discussion to discern between desires and needs, as well as to reveal the mandatory aspects of the project."