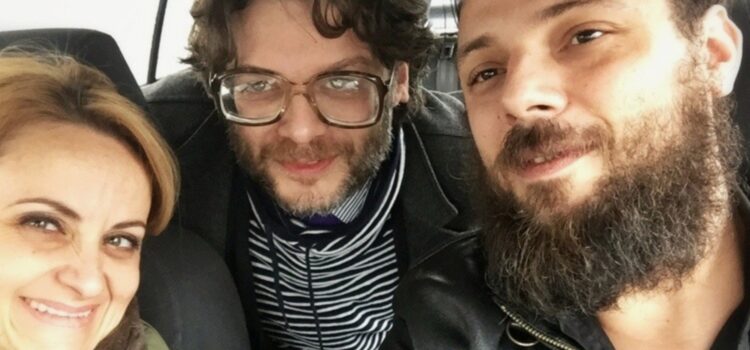 March 6 is no longer just my best friend's birthday, but also the day I have met Jonathan Shieber and got to know his view of the Romanian startup environment. This short article is about a few of the ideas that stayed with me after our talk.
We all expected it to be a sunny spring day in Bucharest, but it started with surprising and authentic winter snow coming down over the city. Not very funny for the first spring Friday, but the thought of listening to Jonathan Shieber got me out of the house and it was worth the effort.
Writing for TechCrunch
Jonathan Shieber's first articles about the tech world go back as far as 1999.  Currently, he is Senior Editor at CrunchBase and TechCrunch—the most influential publication in start-ups and tech. Previously he worked as a senior reporter for Dow Jones & Co., covering venture capital and private equity investment from New York and Shanghai. He writes about entrepreneurial initiatives across the globe and the startup ecosystem.
One of the reasons he loves about his work at TechCrunch is the fact that they cover all sorts of start-ups, regardless of their size. As he so nicely puts it, "TechCrunch covers the establishment before it becomes establishment"… and that's pretty awesome I would say.
Entrepreneurs of giving and receiving
It is said that systems in general thrive on balance. A balance of giving and taking supports a sense of contribution and validation, and a willingness to give more. It's a balance rooted in the DNA of our daily life. This natural law seems to apply to the entrepreneurship world as well. According to Shieber, growing the entrepreneurial community requires commitment from those who already had successful exits. It's a commitment of teaching, helping or giving back one way or another some of the things they had previously received from others in order to succeed. It's something Romanian entrepreneurs should pay more attention to.
Romanian start-ups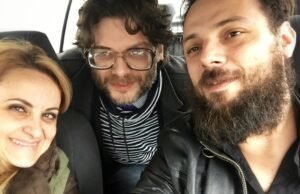 "You can't make a reporter write about your tech company", this is one clear statement Jonathan Shieber made to all PR people present the meeting. If there's the best way to pitch a start-up to an international publication, then this is just be telling "a story, not a long one (…) short and simple". Knowing when to pitch or not, is also one important thing one must consider.
Jon spent two days meeting and talking with young aspiring entrepreneurs in Bucharest and Cluj, so I asked him what was his first impression. His answer was no surprise – "There's definitely a lot of talent here", yet what's missing is money and exists.
In his opinion, the Romanian start-up industry needs more active investors, founders who already had a successful exit who are willing to reinvest and more technology hubs where all this talent can be nurtured. He was really impressed with some of the start-ups he met in Cluj.
Advice on good writing
As an Editor for TechCrunch, Shieber's role is to make other authors' writing better. So, I couldn't help myself not asking him one question. "If you were to recommend me on a single book on good writing, what would that be?" The answer I've got was Elements of Style by William Strunk Jr. and E. B. White
Below you have few of his latest articles published on TechCrunch:
You can also follow Jonathan on Twitter.
When I got back to R/GA office, my colleagues asked me what's the reason behind my smile. Easy answer! I spent around almost three hours with a really smart guy, easy-going, passionate about his work, happy to share his thoughts and always scouting for new fresh ideas.
Thank you Mihai Pocorschi for inviting me & Claudiu Jojatu for the ride and the best selfie of the year so far  🙂